Wondering how you can cast a Zoom meeting onto your TV using your Amazon Fire Stick?
Then this post is written for you.
One of the great features of Zoom is that it is widely applicable with a whole host of different operating systems and streaming devices.
However, for most having Zoom meetings on a screen like a laptop or on a phone can be really uncomfortable. By casting the meetings onto the TV, you can sit back and relax whilst you speak with your team on a widescreen.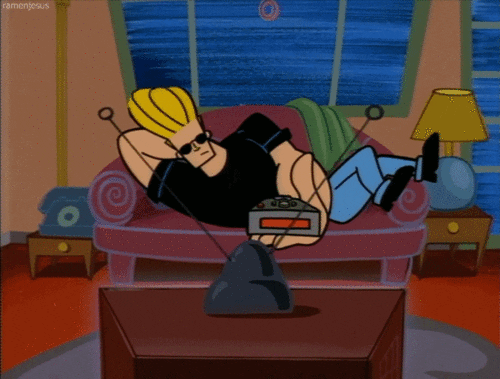 Now in this guide, we're not going to get into how Zoom is so popular or the various features it has, because if you're reading this then you may already have somewhat an idea of what Zoom is and is capable of. We will dive straight into how you can set up and cast your Zoom meetings onto your TV using your Fire Stick.
The steps can be a little long which is why there aren't many guides on this topic online. By the end of this post, you will have set up your Zoom meetings to be used on your TV and we will get you to that goal, step-by-step. 🙂 
Let's jump right in.
Note
Take note that the steps below are only applicable if you're using a Windows 10 PC. This is because if you're on a Mac, it doesn't provide an option to directly cast your Mac's screen onto the TV. There are options such as AirPlay which assist to do this however the vast number of TVs do not support such a feature. We will write a separate guide on how you can go about this soon, so be sure to subscribe to be notified. 
Step 1: First, Setup Your Zoom Meeting.
Before we can set up our Amazon Fire Stick and begin casting the meeting, we will first need to sign in to our Zoom account and set up the meeting. 
Here are the steps to follow:
Assuming you already have a Zoom account created, you will need to sign in to your Zoom account over on Zoom's website (zoom.us). If you've not created a Zoom account, then you can do so by signing up from here: Create a Zoom Account
Next, once you've signed in, from the top menu, select either the Join A Meeting or Host A Meeting options. For the purposes of this guide, we will be going with Host A Meeting, because we don't have any meetings to currently jump into, so we're going to host one. From the dropdown box under Host a Meeting, select the With Video Off.
The on-screen instructions will ask you to set up the Zoom app for your Windows 10 PC as well as if you wish to invite any other members to join your meeting. For now, just set up the Zoom app on your Windows PC before getting into setting up our Amazon Fire Stick. 
If you had already installed the Zoom app on your Windows PC then the above steps weren't all that necessary. The whole point is to set up the Zoom app first because you cannot mirror the Zoom meeting directly from the Zoom website. You have to have to use the Zoom app in order for this to work.
Step 2: Now Setup Your Amazon Fire Stick.
Let's set up our Amazon Fire Stick so that we can begin casting the Zoom meeting. 
Now there are a few prerequisites that you need to do before going through with the steps below. Here is what you need to do:  
Plug in your Amazon Fire Stick into your TV

Log in to your Amazon Fire Stick

Have both your PC and the Fire Stick be connected to the same Wi-Fi network. Take note that if the PC and the Fire Stick aren't connected to the same Wi-Fi network, then the mirroring will not happen. 
Once you've made sure of the above, you can jump onto your Fire Stick and set it up using the steps below:
From your Fire Stick's home screen (

Home

button on Fire Stick remote), select the

Mirroring

option (press right button on Fire Stick remote).
Next, you will obtain a screen which says:
"While this screen is open, guest devices can wirelessly mirror their display to:
your-name Fire TV Stick"
This message simply means that the Fire Stick is ready to be mirrored/connected with devices such as your PC. Proceed to the next method to figure out how you can do it and begin casting Zoom onto the Fire Stick on your TV.
Step 3: Time to Cast Zoom!
The most important step. 
On your PC with your Zoom app that you've had left opened from Step 1, what you will want to do now is go through the steps below to begin connecting your Windows PC to your Fire Stick to begin the casting.
Here's what you do, step-by-step:
On your Windows 10 PC, click on the Notifications button which is located on the far bottom right-hand corner of your screen. It's right beside your time and date display.

Great! Now from the list of available options click on

Connect

. 
Give it a few seconds for your Fire TV Stick to appear in the list of devices which you're able to connect to. Remember, as aforementioned, if you're Windows PC is not connected to the same Wi-Fi network as your Fire Stick then the Fire Stick will not appear in the list for connecting. Make sure that you're connecting to the same Wi-Fi network! Once your Fire Stick appears with the same name as shown in Step 2, click on it.
Both your Windows PC and the Fire Stick will be connected as shown by the

Connected

text which indicates that the connection was successful.

Now from here, you can use your Zoom from your PC to begin the meeting. If you do not know how to start a meeting, refer to the guide here on how to do that: -link-
---
Help! I am done with the meeting, how do I disconnect Zoom from the Fire Stick? 
Once you're done with your meeting, you can stop the mirroring from your PC to the TV simply by going into your Windows PC's settings and hit the Disconnect button where you had previously clicked Connect (as shown here in this step (interlink)).
You can also just click on the Home button on your Fire Stick remote to end the mirroring. 
---
Once you've stopped the mirroring go back onto your Windows PC and jump back into the Zoom app where the meeting is still ongoing. Simply hit the End Meeting button or Leave Meeting (if you want the others to carry on the meeting without you) in your Zoom app to be done.
There you have it! You can now go ahead with your Zoom meeting right from your TV which is mirrored using your Amazon Fire Stick. 
If this guide helped you, please share it. 🙂