Is your newly purchased iPhone 11 Pro Max having camera issues? 🙁
It has been a popular topic lately amongst our readers and Reddit discussions all over the internet. Over at Apple's Support Communities forum, a significant number of owners of the new iPhone 11 Pro Max has been disappointed with the quality of photos and videos it captured. 
Some of the owners complained that the photos captured have blurry parts whilst others have complained about the delayed response to camera application settings. A few have also have reported having flares on their pictures or videos captured by the iPhone 11 Pro Max camera. 
In this guide, we have written it in order to help you with the issues that you're facing with your new iPhone 11 Pro Max's camera, and we will show you how you can fix the various iPhone 11 Pro Max camera issues and subsequently make it work without any sort of lens flares, blurriness, darker or inconsistent colors, etc.
Let's dive right in.
How to Fix iPhone 11 Pro Max Camera Issues: 9 Ways
1. Remove Protective Case From Your Device
Sometimes you want to protect your device from physical damage that might occur accidentally. But you have to understand that the additional layer of plastic or glass will result in capturing inaccurate images or videos. This will result in having blurry images or videos and even flares.  This also can result in having darker pictures or videos for it affects the natural lighting of the scene or portrait. Try taking sample pictures with and with-out the case to know the difference.
2. Clean the External Lens
Dirt greatly affects the focus of your lense. If you have dirty lense, this can cause blurry photos and videos. It is not advisable to clean your iPhone using your fingers. It is advisable that you use a microfiber cloth to clean the external lens. If you are in a tight spot, you can use a soft cloth instead. 
One great microfiber cloth that is available is the AmazonBasics Blue and Yellow Microfiber Cleaning Cloth, 24-Pack.
3. Know What Lens to Use
iPhone 11 Pro Max has 3 lenses which you can utilize for whatever images you want to capture. But first, you must understand each lens and its capability so you can maximize the usage. You sometimes might be using the wrong lens for the images you want to capture. Let's check it out.
The

telephoto lens

(52mm) lens is designed for images who's subject is at moderate reach or far distances. It is usually used in portrait and macro photography. It delivers more detail and free of distortions versus using a wide-angle lens. 

The

wide-angle lens

(25mm) is designed to capture more scenes to be included in the image. It is usually used for architectural, interior and landscape subjects. You also need to consider the

barrel distortion

and

perspective distortion

when using this lens.

The

ultra-wide-angle lens

(3mm) is designed to capture more scenes to be included in the image. It is now more popular than a wide-angle lens for architectural, interior and landscape subjects. But they are best to capture a scene that highlights its subject to appear larger than its background. Of course, this lens has more

barrel distortion

and

perspective distortion

as well. 
You might be using the wrong lens for your perfect shot. It is important to learn the capacity of each lens and its limitations. Be sure you use the correct lens to get the result that you desire. 
After all, the greater power comes greater responsibility. 😉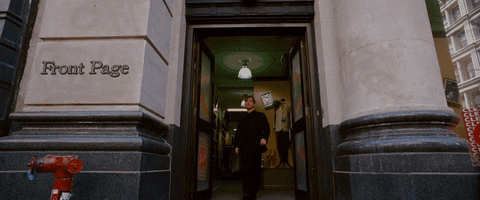 4. Tweak Your Camera Settings
Your iPhone 11 Pro Max is capable of fine-tuning the focal length of your shot.
This is somehow similar to digital zoom instead of choosing the proper lens, which is 3mm, 25mm and 52mm settings. Digital zoom or fine-tuning usually messes up with the image and can lead to undesirable photos. For us, it is better to use one of these lenses in the settings and physically adjust your shot. This can maximize the use of the lens and minimize image distortion brought by digital zoom. 
In Night mode, a number will appear next to the Night mode icon to indicate the time length of the shot. This timer will depend on how dark is your environment. Sometimes it will be quick for several seconds. You must remember to hold it still until it is complete to avoid blurry images.
If possible, you can use an iPhone tripod to make sure the device remains still during the duration of the shot. 
5. Close All Applications and Restart the Camera App.
It is possible that your camera application can be laggy sometimes when a lot of applications are open. Your iPhone is similar to a computer that slows down whenever you open a lot of browser tabs and software applications. To refresh the device, you need to terminate all applications and re-launch the camera app. Here's how to restart your camera app:
First and foremost swipe up

from the

bottom-left

portion of your iPhone's screen and pause momentarily (make sure keep holding on) in the

middle

of your screen. You will find that this brings up a list of apps that you've opened. This is what's called your app drawer (if you didn't know). The apps that are shown here are running in the background of your system.

Next, swipe up each app preview to close the app. Do this until you close all apps, including the Camera app.
Lastly, go back to the Home screen and look for the Camera app and re-launch it.
This will significantly improve the responsiveness of the camera app. If you still having issues, you can proceed to the next steps. 
6. Clear Cache and Data of iPhone
There is a possibility that your camera application is laggy due to large applications installed on your device. You will uninstall these applications that put a burden on your iPhone processor. Here's how to do it: 
Go ahead open up yo

ur Settings app and then tap on General.
Next, tap on iPhone Storage.
Now try to identify and select the app that is taking up a lot of space on your iPhone. You may also enable the feature to Offload Unused Apps in order to save storage when you're low on storage.  Delete the app if it's storage is more than 500MB and reinstall it to clear the storage. However, this is not the case for some apps like Garageband and iMovie, where they are right out of the box notable for being storage-heavy apps. Again, if you don't use them, lose them.
With a new and clean install, the application will run without the previous large data and documents. This will improve the responsiveness of the device and the camera app. If you still experience the same problem, you will need to proceed to the next steps.
7. Force Restart Your Device
It is also possible that your iPhone has been running for days. This sometimes causes slow response with applications, including the camera application. In order to refresh the device, you need to force restart your device. Here's how you can do it: 
First and foremost, press and release the Volume up button.
Next, press and release the Volume down button.
Then, press and hold the Side button. Hold the Side button down until you see the Apple logo appears on the screen.
Once the Apple logo appears, you may release the button. Your iPhone 11 Pro will force a restart. If this doesn't work out for you, repeat steps 1 to 4 again in the correct order.
With a refreshed device, you can test the responsiveness of your camera application and take some shots or videos to check the quality as well. If you still have problems, there is a big possibility that there something wrong with the software. In the next steps, you can be able to resolve that issue.
8. Update Your iOS to the Latest Version
Apple software updates are important to resolve bugs and security issues in iOS.
There is a possibility that these issues are due to bugs and needs to be fixed. Apple developers usually resolve these bugs and package them into the updated version of the software which you can readily download. According to Apple support, here's how you can update your iOS to the latest version:
First and foremost it is important, especially if you're low on battery, that you plug

your iPhone into power and

connect to the Internet

with Wi-Fi. Once you've done that, then

open up th

e Settings app and then tap General.
Next, tap on Software Update.
Now if there are any iOS updates that are pending to be downloaded, then proceed to

Download the update.

If a message asks to temporarily remove apps because iOS needs more space for the update, then tap

Continue or Cancel. You may remove the apps first. 
Once the update has downloaded completely then you may

Install it.

 

Lastly, when prompted, you will need to enter your iPhone's passcode. If you don't know your passcode, learn what to do.
If you see an error message while trying to update your device wirelessly, learn what to do. If you need more space for a wireless update, you can update using iTunes or delete content manually from your device. Whether you use iTunes or update wirelessly, you'll have the same amount of free space on your device after you update.
If ever your iOS was corrupted during the update process and the only way to fix it is by restoring it to the default factory settings. As long as you have made a backup beforehand, then you can always use the backup to restore your files from iCloud or iTunes backup. You can learn more about how to restore iPhone backup here.
If ever these steps do not resolve your iPhone 11 Pro Max camera issues, you will need to proceed to the next step in order to have further assistance.
9. Visit the Apple Store for Support
If your iPhone 11 Pro Max is still having issues with the camera, you might have purchased a defective device. You will need to go to your nearest Apple store and have it checked. 
You can check the iPhone Repair and Service page for Apple-certified repairs. You can make an appointment or request service at Apple-certified store or Apple Authorized Service providers.
When you get to the iPhone Store, you can cross-check your iPhone 11 Pro Max with their demo unit for proof. Our advice is if they replace your device with a new unit, check it before you leave the store. There is a possibility that the new units might be having the same camera issues, as mentioned in the Apple discussion.
Before leaving the Apple store, make sure you learn more about the hardware warranty. Try to check your eligibility to purchase additional AppleCare coverage to make sure that your valuable iPhone is covered. 
This wraps up our guide. We hope this helps resolve the camera issues in your device. If you have other useful information, please feel free to leave a comment below.
Feel free to go through the many tips and advice from the many helpful comments posted by others who had the same issue below. Let us know below if you found a better option, and we will update the article with your credit.
If this guide was helpful, please share it. 🙂