Whenever you send a message to someone on Kik, the message goes through three steps: 1) S: Send 2) D: Delivered 3) R: Read. 
Notably, during Send (S), when you send a message on Kik, it will first have to be sent to Kik's servers. If it successfully reaches Kik's servers, then you will be notified with the 'S' indicator. 
But the thing is why isn't the S changing to D or R? 
Why is it still stuck on S? 
Why is it taking so long to send a message? 
We will go over all these questions and figure out where exactly the problem lies and get the message sent. 
Without further ado, let's jump right in! 
---
TABLE OF CONTENTS
---
Why Is Kik Stuck on S? Here's The Truth.
1. They Could Be Offline.  
If the person you're sending a Kik message too has their phone's disconnected from the internet, not in a well-ranged  Wi-Fi area or have their device's turned off, then understand that this could be why the message is still stuck on Sent but not Delivered. 
This means their device is not able to get any messages (applies to every other messaging application such as WhatsApp, Snapchat, Discord, etc.) until and unless their device is turned on and connected to the internet to receive those messages.
They could be sleeping or driving or lost in Narnia. Eventually, they will be back online. 💆‍♀️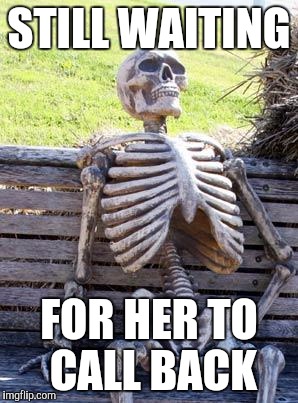 2. Check If Kik Is Down. 
Another most likely cause is that Kik's servers are down. 
Whenever the servers are down for a messaging service such as WhatsApp, Telegram, Discord (which we've discussed before here) and especially Kik, any outgoing messages from Kik's servers will not work until it is rectified or any maintenance work is complete. 
The most reliable way to check if the issue is really with Kik is to check it on downdetector.com/kik and see if Kik is experiencing any server outages or increasing technical matters. At the time of this writing, there is a significant spike with seven reports where 42% of Kik users who are experiencing issues with logging in and 14% experiencing issues when receiving messages. This could mean that whoever you're sending the message too is experiencing the same problems. In such a case, you can let them know and ask them to contact Kik's support regarding the issue, which we go over in-depth in Method 4 below.
Alternatively, you can also check out if Kik is down by going over to Twitter and checking Kik's Twitter page as well as keeping track of the hashtag #kikdown.
3. Kik App Is Buggy asf.
This comes at no surprise; there is a fair share of bugs and issues that come with the Kik messaging app. 
It's normal, and usually, if there is such a bug that is impeding from messages being sent, almost always an app update is generally released as soon as possible that aims to patch it up.
If you're on iPhone, you can go into the App Store, tap on your Apple profile from the Today tab and then check if there are any updates under Available Updates. When there is an update pending for Kik, tap on Update. 
If you're on Android, go into your Google Play Store app and then tap the Menu (three-line icon). Next, tap on My apps & games. Then look if Kik has any update available on the list. If there is, tap on the Update button to begin installing the app update.
4. Clear the Cache (Android).
This is limited to Android devices as apps on Android can accumulate the cache data and cause issues like the app not being able to function at its best.
In such a case, it's recommended by Google to try and clear Kik's app cache by following the steps below. The steps may vary depending on which device you have, we have provided the steps for Samsung, Google and OnePlus devices below, for convenience we've provided steps for all three:
If you're on a Samsung Device
Go into your Settings app and then tap on Apps.
Next, tap on Kik.
You will first want to make sure you hit the Force Stop option to stop it from running in the background. Then scroll down and tap on Storage.
Now tap on the Clear Cache and Clear Data options, which will effectively clear the cache and data which Kik stores on your device.
If you're on a Google Pixel device
Open the Settings app on your Pixel and then tap on Apps & notifications.
Next tap See all apps.
From the list of your apps, you will want to look through the list and find Kik. Tap on Kik.
Now, first, hit the Force Stop button to close the app from running in the background.
Then tap on Storage.
Lastly, tap on the Clear Cache and Clear Data options, which will effectively clear the cache and data which Kik stores on your device.
We've also provided for you the official video produced by Google here:
If you're on OnePlus device
The steps are similar to that of Google Pixel devices since OnePlus is relatively stock Android. 🙂
Test once again by logging back onto Kik and then try seeing if the message gets delivered and the 'S' symbol is gone.
5. They 'May' Have Blocked You.
It sucks to get blocked by someone. Users on Kik can do that to one another and as harsh as it may seem they have the right to do so, including you too. 
If someone does block you on Kik, the messagecan be stuck on 'S', and it may never will be delivered or read by the receiver. Now there's not much you can do about it without reasoning with them using a different messaging app or asking them kindly if they have blocked you.
One way to verify if someone has blocked you on Kik is to try adding the person into a group chat. If they have blocked you, then you will not be able to add them to the group chat. If you can add them and the 'S' symbol is still showing up, then it will most likely be an issue from Kik's end or that the receiver may have deleted the Kik app from their device. 
Which brings us to the next section.
6. It Could Be That They've Deleted The Kik App.
Perhaps they may have gotten a new device or maybe decided to delete the Kik for no apparent reason. In which case, if you send them a message, the message will not be delivered to them or even read by them until they re-install the Kik app and log in.
Try sending a text message or a message on WhatsApp, Discord or any other means to see how they are doing. 🙂
7. Contact Kik's Support. 
You can always try and get in touch with Kik's support to see if the issue is from their end, as it will most likely be if you've gone through the list of every possible cause above. 
Again, more often than not, if you're sure that the person has not blocked, deleted or gone offline, then chances are that the issue will be from Kik's end.
If there is an issue, then the more of us we raise the issue, the higher the chances are that the problem is rectified sooner rather than later.
We hope that this guide has helped bring understanding to Kik stuck on S. If you have questions, please feel free to leave a comment below, and we will love to help you out. ❤
If this guide helped you, please share it. 🙂